World Class Fishing in the Volga Delta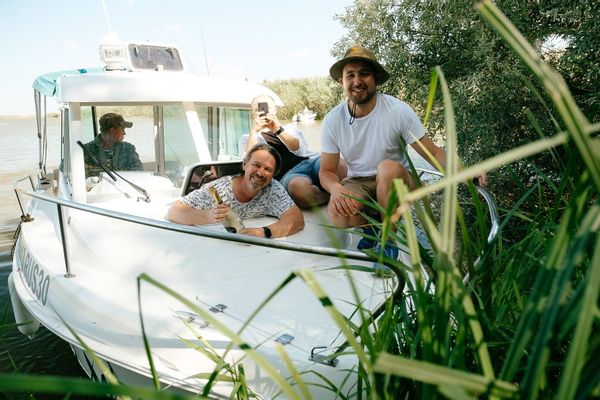 + 21
The Volga delta has unique fishing opportunities for any avid angler: the rivers here are shallow, the current is weak and the water warms up faster than in the rivers of the central part of Russia. There is a good food base for the predator, it grows a lot, but it does not become very large. Fishing in the delta offers a wide diversity of species that requires different methods and fishing gear. The bite changes depending on the season, but all fishermen, one way or another, always stay with the catch. In winter, herbivorous fish species are not caught — catfish, carp and crucian carp. Pike perch and asp have a poor bite. In summer, in extreme heat, predatory fish bite poorly, but large catfish and carp are well caught. Fishing in the delta starts earlier than in other parts of the country and ends about a month later. Fishing is organized individually and in advance. You need to make an order the day before until 20:00. We can arrange any fishing trip for you. Usually it is fishing on spinning, feeder (carplike) and leger rig. We have no float fishing - the current is too strong here. Fishing takes place on the Old Volga River and its tributaries. There are places for fishing near the hotel and in the avandelta (about 1 hour one way by boat). You can go fishing with sports anglers who come to us during the fishing season from all over the country. Fishing takes place on boats that athletes bring with them and on which they participate in competitions. All our guides have sports categories in fishing disciplines and are cup holders and winners of all-Russian competitions. The boats are equipped with structural side-scanning echo sounders and bow electric motors with GPS. Such motors can "hold the dot", effectively performing the function of a GPS anchor. The fishing guide will give you his professional tackle, baits and show you some techniques for catching predatory and non-predatory fish. Price: 35,000 RUB for 8 hours.
Availability
Check dates with the Operator
We recommend checking dates with the Manager before booking your trip.
Terms
---
Trip does NOT Include
Beverages
Meals
Pick-up service
Guiding
We offer professional guide services at 35.000 per day
Laundry
Accommodation and hotel services
---
Policies
Catch & release
If you did not injure the fish while playing, you can go with "catch and release" principle.
You keep catch
We can cook some of your catch for the dinner
Fishing
Species
Pike Asp
Pikeperch
Catfish
Carp
---
---
---
Gear
Fishing chair
Rods & Reels
Tackle box
Boat Specs
MERRY FISHER 625 HB
Production — France
MONTEREY 180 EDGE
Production — USA Engine — Mercruiser, 190 hp Length — 5.80 m Width — 2.34 m
SMARTLINER 19
Production — China Engine — Suzuki 90 hp Length — 5.76 m Width — 2.25 m
HUNTER-830
Production — Russia, Astrakhan Engine — Suzuki, 140 hp Length — 8.30 m Width — 1.68 m
LR-830
Production — Russia, Astrakhan Engine — Suzuki/Yamaha/Johnson, 115 hp Length — 8.20 m Width — 1.45 m
LR-520
Production — Russia, Astrakhan Engine — Yamaha, 50 hp Length — 5.15 m Width — 1.63 m
Operator
Manager
Operator since 2017
Fish Factory Boutique Hotel (Rybzavod) is a premium-class design hotel in the countryside. It is located on the river island in the village of Samosdelka, on the banks of the Old Volga offering its top-notch fishing opportunities for avid fishermen from all over the world. Dozens of fish species live in the waters of the Volga Delta. Some of them are easy to catch, some require a lot of effort and patience, but a good catch in this area is a guaranteed trophy. The hotel was built on the solid foundation of an old fish factory of the 19th century, hence its unusual name. We have been open since 2017 and welcome guests all year round.
Sergey Vaganov
Manager
Operator since 2017
How to get there
Samosdelka, Astrakhan Oblast, Russia
Book with 50% deposit
Once the fishing guide confirms your trip, your credit card will be charged with a 50% deposit to guarantee the reservation.
Pay remaining balance to the manager
The remaining balance will be paid directly to the fishing guide on the trip date. The following payment methods are available: