Ultimate Tigerfish Adventure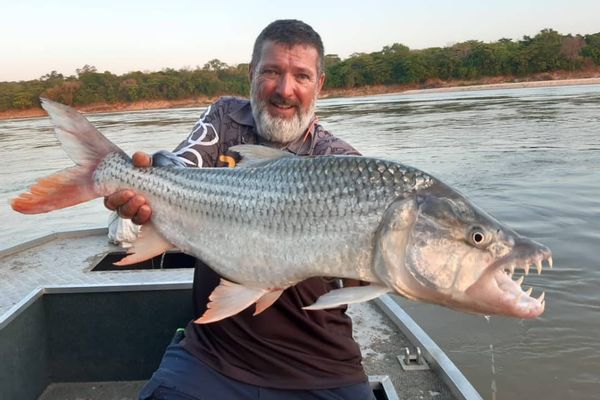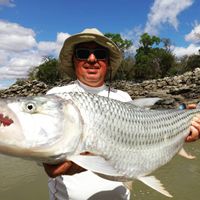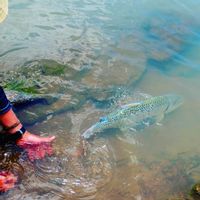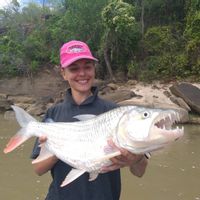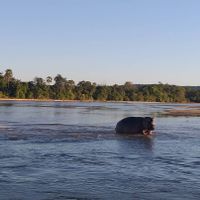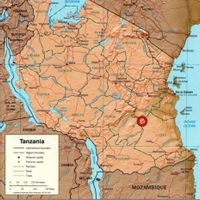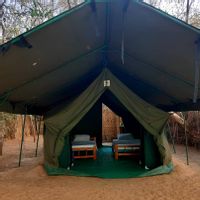 Join us for an action packed African fishing adventure, our adversary– the continent's second largest species of Tigerfish (Hydrocynus tanzaniae). Second only to the mighty Goliath. Expect multiple hits a day with average weights of 4-7Kg and a 9kg specimen a very realistic prospect! Where are we going? We are privileged to have sole access to a fishing concession in the world famous Selous Game reserve. The reserve is named after the famous big game hunter and conservationist Frederick Courtenay Selous who was killed in the area whilst fighting the Germans during world war one, January 4th 1917 to be exact. The reserve covers 50,000Km2 and is home to a huge diversity of flora and fauna including the big five. Our concession affords us access to 100Km of prime fishing on the Kilombero and Ulanga rivers. The area is a pristine environment affording numerous opportunities for game viewing amongst the lush riverine forest and savannah plains. We operate out of 2 tented permanent camps which are sited in beautiful locations. Hot and cold running water, showers and western style toilet facilities make for a comfortable stay. Breakfast and evening meals are enjoyed in camp whilst lunches are usually enjoyed at strategic locations along the river. Great care is taken provide hearty meals of an excellent standard. Each day you will be accompanied by experienced guides who will assist as required. Fishing is a mixture of bank and boat tactics. All Tigerfish are strictly catch and release. We have caught large Rhino fish and huge Vundu in excess of 80lbs, catch and release for these larger specimens is also encouraged. Itinerary Day 1 (25/10/2020): Charter aircraft leaves approximately 0830 hrs. Flight time around 1.5 hrs. Further road transfer of 2.5 hours, arrive in camp for lunch, safety briefings, meet the guides, tackle talk etc. Fishing in the afternoon. Days 2 to 6 inclusive: full days fishing. If anyone wants to take some time off for a game drive this can be do...
Availability
Terms
Trip Includes
Beverages
Transportation
Boat and fuel
Fishing area concession fee
Government conservation fee
Accommodation in exclusive tented camp for duration of fishing safari
Meals
Guiding
Housekeeping
Fishing license
---
Trip does NOT Include
Any fishing lures or tackle hire.
Any expenses incurred before arrival or after departure from the concession area. Essentially our trip commences when you arrive by charter plane and finishes when you leave by charter plane.
Pick-up service
Air charter or road transfer from Dar es Salaam (we strongly using an air charter). At present cost of air charter is US$4,600. Passenger capacity 6.
Personal travel and medical insurance– evidence of which will be required before your arrival.
---
---
Cancellation
Deposit non-refundable.
Balance is required 12 weeks before arrival Charter flight fees payable on invoice. Cancellation Policy: 1) Cancelled by client more than 6 months before the start date of the trip: all monies less £500 in favour of Tangla Tours will be refunded to the client. 2) Cancelled by client less than 90 days before start date of trip: all or any deposit will be lost in favour of Tangla Tours. 3) Cancelled by client between 6 months and 90 days before the start date of the trip: the deposit will be held by Tangla Tours for an alternative trip to be taken by the client at a later date. In these circumstances, if the rescheduled trip date falls more than 6 months from the date of cancellation, the trip will be charged at the new seasons rates. We reserve the right to deduct a rearrangement fee of no more than £500. 4) Tangla Tours cancels a trip for any reason at whatever time then the client will receive a full refund of all monies paid. In such circumstances the client accepts that the return of the deposit will affect full and final settlement. 5) Notification of cancellations should be made in writing. Verbal notification cannot be accepted. Emails are accepted by us and in law (UK). 6) Please also read Tangla Tours as Jason Rodd should this be appropriate for the purposes of payments, deductions or refunds.
Fishing
Operator
Outfitter
Since 2000 year
Bait it... Place it... And wait... Fishing in Africa at its finest.
Jason Rodd
Outfitter
Since 2000 year
How to get there
Lindi Region, Tanzania
Charter aircraft leaves is required, the flight time is around 1.5 hrs. from Dar Es Salaam.
Book with 50% deposit
Once the fishing guide confirms your trip, your credit card will be charged with a 50% deposit to guarantee the reservation.
Pay remaining balance to the outfitter
The remaining balance will be paid directly to the fishing guide up to 30 days before the trip. The following payment methods are available: