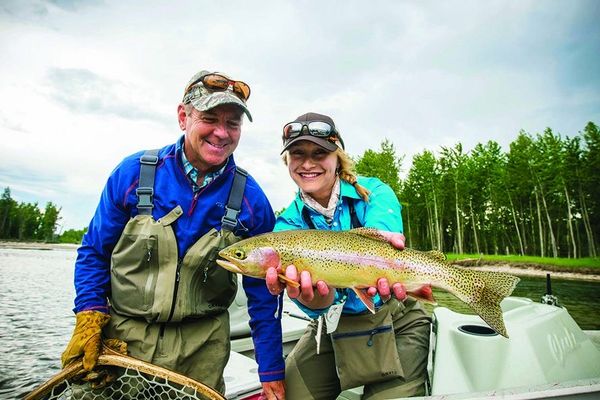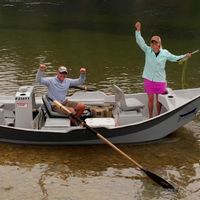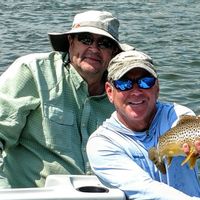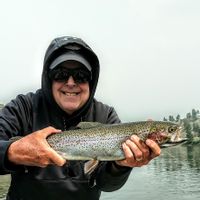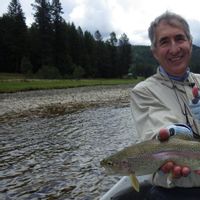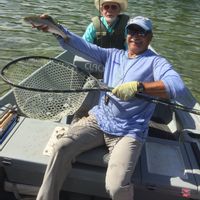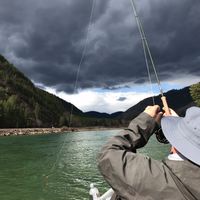 + 10
Montana fly fishing inherently means different things to different people and the destinations are many and varied. Here in Kootenai Country we can honestly offer a different experience. This northwest corner of the state is far less traveled and is more like the Pacific Northwest ecosystem than traditional big sky country. It's green, lush, mountainous, and we're not exaggerating when we say less crowded. Seriously, we only see a couple other drift boats on the water each day. If we're fishing remote smaller rivers, we don't see anyone…for days. The Linehan Outfitting Company staff of Montana fly fishing guides are some of the best in the state. We don't see ourselves as a means to an end. We want you to learn, to experience facets of the sport you have never encountered before, and to come away from fishing with us with that "wow!" sense of accomplishment. It's wrong to guarantee lots of fish or lots of big fish every day. Mother Nature does what she wants. Period. But we can guarantee our knowledge and can guarantee that you will be a better angler after you fish with us. And that's what we believe you're paying for anyway.
Availability
Terms
---
---
Cancellation
Free cancellation (60 days in advance).
If your reservation is canceled 60 days prior to your visit, your deposit will be refunded, less a $100 cancellation fee. All deposits and payments for cancellations within 60 days of scheduled arrival are non-refundable.
Fishing
---
Types of Fishing
Backcountry fishing
Lake fishing
River fishing
---
---
Gear
Boat
Bait
Fishing Pole
Rods & Reels
Boat Specs
Operator
Outfitter
Since 1992 year
Since 1992 we've been providing first class fly fishing and hunting adventures here in Montana. Tim and I are the sole proprietors and proud of what we've accomplished over the years. We are Orvis Endorsed and that gives a very specific and clear idea of the quality you can expect. We built this business the old fashioned way with lots of hard work, long hours, and by always keeping in mind that nothing is more important than determination and a positive outlook. Our success is reflected in the ...
Tim Linehan
Outfitter
Since 1992 year
How to get there
Troy, Montana, United States
Book with 30% deposit
Once the fishing guide confirms your trip, your credit card will be charged with a 30% deposit to guarantee the reservation.
Pay remaining balance to the outfitter
The remaining balance will be paid directly to the fishing guide up to 8 days before the trip. The following payment methods are available: