Fishing trips in France for pike, trout, perch in lakes and rivers; and medireranean's and Atlantic's fishes' border ... with lures and fly.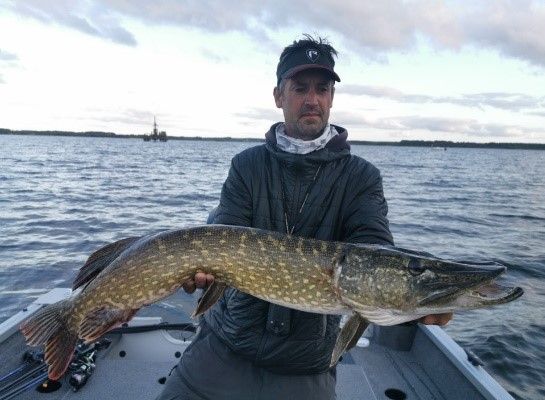 + 8
I offer turnkey fishing trips in France. Fishing takes place in different regions of southern France in the plains, in the mountains, In Méditerranean sea and Atlantic Ocean. These stays can be done alone, with friends or with a family. The quality of the fishing and the organization is always a priority for us.
Availability
Terms
Trip Includes
Fishing license
Guiding
Housekeeping
Meals
Transportation
During the stay
---
Trip does NOT Include
Beverages
You can bring it
---
Policies
You keep catch
You can some time depend of the area
---
Cancellation
Deposit non-refundable.
Any termination on the part of CANIMA will result in a refund of the down payment paid by the customer. If, for any reason, you must cancel your program, the amounts you paid will be refunded subject to the following deductions: • From the day of the order to 90 days before departure: a lump sum of 100 euros per person will be withheld or the amount of the deposit in case the amount is less than 100 euros. • From 90 days to 60 days before departure: 50% of the price of the program will be selected. • From 60 days to the day of departure: 100% of the price of the program will be selected. Failure to show up at the appointment time and venue for the program's departure results in a 100% deduction of the price of the trip. CANIMA reserves the right to cancel programs due to special conditions, including any case of force majeure. Participants will be reimbursed in full for the amounts they paid for the program without claiming any compensation.
Fishing
---
Types of Fishing
Nearshore fishing
mediteraneans and Atlantic fish
Lake fishing
Trouts; spike; perch
Backcountry fishing
Trouts; spike; perch
---
Fishing Techniques
Fly fishing
River and lake
Light tackle
Sea, lake and river
---
Gear
Fishing Pole
all the time
Rods & Reels
all the time
Boat Specs
Boats in french Brittany Atlantic Ocean
It's for two fishermen
Drift boat
It is used to fish trouts on the Dordogne River, two fishermen one guide
Fishing pike in lake of south of France
This boat is especialy make for two fishers an one guide
Fishing in the medireranean sea
We can do a lot of différents fishing party with this boat
Fishing pike in private pond With accommodation in Floating House
Spécial for this lake
Operator
Outfitter
Since 2015 year
I am a fisherman since I was 7 years old, I started with friends in the south of France. I like all the fishings : in river, lake and sea. I have always fished with friends who was guides. So today with my agency I can offer those fishings stays.
Nicolas Lajous
Outfitter
Since 2015 year
How to get there
Gastes, Nouvelle-Aquitaine, France
By plane Toulouse Airport, or by car
Book with 50% deposit
Once the fishing guide confirms your trip, your credit card will be charged with a 50% deposit to guarantee the reservation.
Pay remaining balance to the outfitter
The remaining balance will be paid directly to the fishing guide on the trip date. The following payment methods are available: