Golden Mahseer Fishing Safari 2022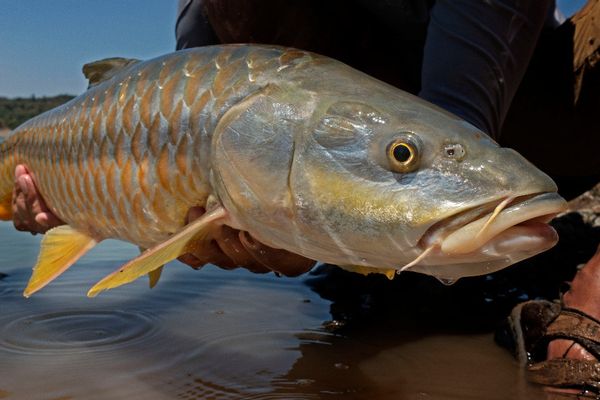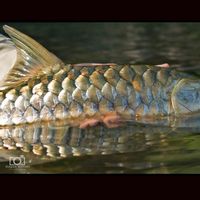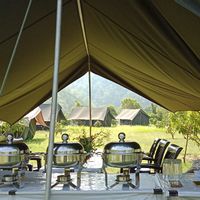 + 7
12 full days fishing and rafting Saryu and Mahakali rivers (Champawat district in the state of Uttarakhand) Itinerary: Fishing day (FD) 1-2. Saryu river. Here we are attempting to intercept migrating fish on their return journey back to the kali. We will be moving downriver towards the famous junction pool. FD 3-4. Relax and enjoy our basecamp located on the banks of the Saryu at Pancheshwar, just a 10-minute walk from the junction. Here you will have access to the more famous fishing spots in the area and a beautiful view of the Saryu, Kali and Nepal. FD 6-12. Get ready to take on the mighty Kali/Sharda!Rafting and mobile camping. Fish the main river with its spectacular rapids and magical pools as well as remote, hidden confluences both on the Indian and Nepalese sides. Day 14: Exit the river at Boom and return journey by road to Delhi (8-9hrs), comfort stops as required. Drop off at Delhi International airport. Quite simply we want you to have the best fishing and safari experience possible! The Fishing: daybreak is around 0600 and your guide is contracted to fish with you during all daylight hours so you may fish accompanied for as much or as little as you wish. Generally, we return to camp at dusk. We cannot allow clients to fish on their own without a guide for safety reasons. Normally you will keep the same guide for the duration of your trip. However, it is possible that you might fish some days with someone else. We will always try to accommodate your personal preference however we do ask that you remain flexible due to unpredictable nature of this type of adventure. We will be fishing extremely wild rivers where conditions can change rapidly due to weather events or any other unforeseen circumstances. In light of this, both myself and Camp the Himalaya reserve the right to change the itinerary at any time without penalty or compensation to the client.
Availability
Check dates with the Operator
We recommend checking dates with the Outfitter before booking your trip.
Terms
Trip Includes
Beverages
Meals
Tent camp accomodation
Pick-up service
Guiding
Housekeeping
Fishing license
---
Trip does NOT Include
Tips
International flights.
Any transfers outside of India
Airport car parking fees in home country.
Personal travel and health insurance.
Visas
Alcoholic beverages
Fishing tackle and any items of a personal nature
---
---
Cancellation
Deposit non-refundable.
1) Cancelled by client more than 6 months before the start date of the trip: all monies less USD$500 in favour of Tangla Tours will be refunded to the client. 2) Cancelled by client less than 60 days before start date of trip: all or any deposit will be lost in favour of Tangla Tours. Should there be a Covid related travel ban causing the client to be unable to undertake the relevant international travel then, if requested by the client, all monies will be refunded to the client. 3) Cancelled by client between 6 months and 60 days before the start date of the trip: the deposit will be held by Tangla Tours for an alternative trip to be taken by the client at a later date. In these circumstances, if the rescheduled trip date falls more than 6 months from the date of cancellation, the trip will be charged at the new seasons rates. We reserve the right to deduct a rearrangement fee of no more than USD$500. 4) Tangla Tours cancels a trip for any reason at whatever time then the client will receive a full refund of all monies paid. In such circumstances the client accepts that the return of the deposit will affect full and final settlement. 5) Notification of cancellations should be made in writing. Verbal notification cannot be accepted. Emails are accepted by us and in law (UK).
Fishing
Species
Himalayan Mahseer
Redfin Mahseer
Marbled eel
---
---
---
Operator
Outfitter
Operator since 2000
I have been fishing for well over 4 decades and have been travelling abroad in pursuit of the greatest fish in fantastic locations for over 25 years. My passion is sharing these discoveries with like minded passionate souls.
Jason Rodd
Outfitter
Operator since 2000
How to get there
Parashuram, Sudurpashchim Province, Nepal
Meet and greet at Delhi International airport, your safari begins now. The road trip is approximately 12 hours in a private vehicle. Breaks and refreshments will be taken as required by guest and driver. Charter aircraft are available as an alternative, price on request.
Book with 50% deposit
Once the fishing guide confirms your trip, your credit card will be charged with a 50% deposit to guarantee the reservation.
Pay remaining balance to the outfitter
The remaining balance will be paid directly to the fishing guide on the trip date. The following payment methods are available: