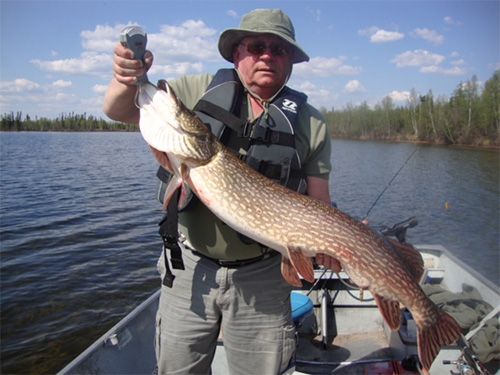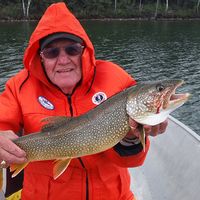 + 41
Fishing at Forest Lake Outfitters is the synonymous with "Canadian Fishing". Not only do we offer incredible Lake fishing, but extraordinary River fishing as well! Located on the west side of Beet Lake, consists of three new fully modern light housekeeping cabins, well protected in a sand bay backed by hills. Each cabin has 2 bedrooms with loft, hot and cold water, shower, toilet, fridge, propane and wood stoves for cooking and heating. Each cabin can accommodate 4-6 people. Radio Communication via satellite with cellular phone available at the camp. Forest Lake Outfitters is serviced from the float base in downtown Fort McMurray. This is where you climb aboard to enjoy a 1 hour flight to the lodge in northwest Saskatchewan and return via commercial float equipped aircraft.
Availability
Check dates with the Operator
We recommend checking dates with the Manager before booking your trip.
Terms
Trip Includes
Boats & Motors
Paddles
Life Jackets
Cooking Utensils and Dishes
Cool Storage and Freezer Storage
Fuel
Ice
BBQ
Sauna
Dip Nets
---
Trip does NOT Include
Fishing license
Float plane service
Guiding
Meals
Tips
Groceries
Wet Weather Gear
Fishing Gear
Sleeping Bag
Beverages
Personal Items
---
Policies
You keep catch
Catch & release
Fishing
Species
Walleye
Lake Trout
Grayling
Northern Pike
---
Types of Fishing
Backcountry fishing
Lake fishing
---
Fishing Techniques
Trolling
Spinning
Light tackle
Popping
Fly fishing
Bottom fishing
Jigging
---
Boat Specs
16 foot boats with 20hp motors at Main Camp & 14 foot boats with 9.9hp motors at Outpost
Boats, Motors, Fuel, Life Jackets, Paddles, and dip nets provided
Accommodation
The Main Camp & Outpost Camp
Distance to fishing area:
0.01
Operator
Manager
Operator since 1976
Fishing is a way of life
Douglas Sashuk
Manager
Operator since 1976
How to get there
Bonnyville, Alberta, Canada
From the town of Meadow Lake Saskatchewan, it is approximately a six hour trip to the Forest Lake Outpost Camp where you will be picked up and ferried to the lodge by a pontoon boat. A float plane is available to fly in from Fort McMurray. McMurray Aviation Two types of planes for hire - Cessna 206 on floats at $3.90 a statue mile, carries four people - Caravan on floats at $7.00 a statue mile, carries eight people There will also be a 3% fuel charge on either plane. It is approximately 100 statue miles from Fort McMurray to the lodge, so the total coast of the plane to fly from Fort McMurray to the lodge and back twice would be about $1650.00 for the Cessna 206 and about $2900.00 for the Caravan. Lining up the flights are the guests responsibility.
Book with 50% deposit
Once the lodge confirms your trip, your credit card will be charged with a 50% deposit to guarantee the reservation.
Pay remaining balance to the manager
The remaining balance will be paid directly to the lodge up to 8 days before the trip. The following payment methods are available: